Mapskins Weekly #19
Welcome everyone to the 19th edition of Mapskins Weekly! This will cover the top skins for Week 3 of November!
Top skins of the week: November week 3
When a Contributor gets most popular post of the week, they earn a medal. 2 medals can be converted into eligibility for becoming an author. The contributor needs to have a good presentation of the post as well as correct tags and categories. Also the contributor needs to be active on discord showing good behaviour and great charisma.
Most popular skin of the week
Very lovely skin, now if only I could play the new Katarina… :'c
Most popular skin of the week is decided according to the stats of most views of the week on the skin. Winner earns a medal! (unless the maximum rank has been achieved or if it is a team project).
Actually pretty nice! …I never really see you on the Mapskins Discord do I? Contributor?
Fan Favorite skin of the week is decided according to the stats of most downloads of the week on the skin.
Features:
New model for Katarina Base
New textures
| | |
| --- | --- |
| Votes | 8 votes 4.5/5 |
| Comments | 9 |
| Likes | 3 |
| Shares | 1 |

Features:
Bewitching Morgana
Candy Particles
Loadingscreen n' Stuff
| | |
| --- | --- |
| Votes | 15 votes 3/5 |
| Comments | 10 |
| Likes | 5 |
| Shares | 4 |
I think it fits well enough.
Features:
Loadingscreen
Hud icons(not on skills)
New model for ivern
New model for daisy( R )
Particles adjusted to halloween /dark blue theme
| | |
| --- | --- |
| Votes | 15 votes 5/5 |
| Comments | 19 |
| Likes | 6 |
| Shares | 4 |
Top quality skin of the week is decided according to the opinions of other creators which then is decided by the amount of time spent on a skin as well as the overall precision & smoothness of the skin for as well as the model as for the textures. Reward for top quality skin of the week guarantees a spot at the wooxy application homepage that is linked to the Top Skins page.
Honorable Mentions
Legends Standings:
| | |
| --- | --- |
| 1 | Yoru |
| 2 | Muvluv |
| 3 | Existor |
| 4 | MrBrokoli |
| 5 | Savageprey |
You got 10 days left to reach enough popularity in order to become a Legend.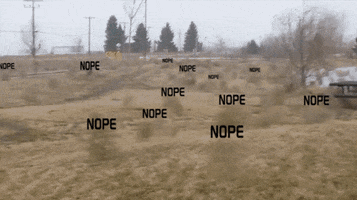 In this section of the weekly, Lexianna will be interviewing a skin creator of Mapskins each week, asking them different questions. Sometimes the questions will be the same as other's, sometimes there will be questions asked only to those specific creators because she likes spicing things up if she can.
Interview with …Whoever Pentaking chose! (Doge the chosen one. Chosen Doge skin make it happen)
Doge
Oh snap
King of Kings
first, tell me if you are worthy of being interviewed by the king of Kings to be his loyal subject for a few minutes of your obsolete life?
Doge
Hahahahahahaha takes gun
No
I am more than worthy
King of Kings
good dog
throws bone
Doge
shoots king
King of Kings
anyway let's go, when did you decide to join mapskins. and where did you find us
Doge
Everything started with, "I want to get skins to base stuff, after MKJogo got banned". Then I don't remember how exactly, but I stumbled across Nagiliants stream via mapskins.com. Probably because of the Asiimov Rek'Sai skin.(Don't clearly remember that part). Thats where I met Nagiliant and Crauzer, while Nagiliant was drawing his stuff, I found Crauzer in the chatroom, so I asked for his Skype and we started talking. I was really interested into getting Riven files to base, but it didn't work out how I wanted to. We started talking more and more, as I got more annoying by each day to him asking if I could join Natoken etc. I wasn't interested into working alone, so I registered only to prove myself to Natoken
So I should say, Asiimov Reksai (the biggest meme on the mapskins) got me into skin modding
King of Kings
That sounds pretty disappointing 😀 people have stories about being brought here by celestial morgana or pikachu kennen, and you are here through asiimov shit'sai
I mean Rek'sai
Doge
True 🙂
If I remember correctly, Kennen and Nocturne skins were as a confirmation that I want to join Natoken
King of Kings
as you said you joined Natoken which is now known as Sabre. what is your role in the group of the past year since you started
Doge
Texture/Particle editing
Also part time job of Splash arts
King of Kings
which work would you say is your most favorite/best of all the things you have created (nude skins not included)
Doge
Bilgewater Rift ™
Even tho it's not released yet, it is really close to Finished state.
King of Kings
That's fair enough. how much time did you spend on it in hours/days not counting the gaps in between
Doge
A lot, I have lost count on it. I suppose more than 88 hours 😉 😀
King of Kings
RIP asiimov rift
moving on, you are one of the most, if not the most, active member on discord. what do you enjoy and what do you hate the most about discord (you can be honest)
Doge
I really enjoy talking with people in general. But unfortunately there are more things I hate, than I like. One of the biggest things I hate is that people takes only one kind of feedback as a feedback in general, if you disagree or say something bad about their creation, they lose their shit and immediately runs to admins.
King of Kings
doge for admin 2017?
Make mapskins great again
Doge
#DogePresiden2017
King of Kings
memeskins.com incoming
talking about memes, explain your name
Doge
Heh, this one's hard. 😀
I think I chose this because of my passion of dank memes and dogs. I wanted to use Dumbledoge as my nickname, but then I found out that there is a pro League player with that name, and people would call out me for copying his name so I just used Doge instead.
King of Kings
and are you similar to a doge irl?
walking around
barking at people passing by
peeing anywhere you want to
etc
Doge
No no no, I am really against all of this Social Justice Retard movement, and otherkin stuff.
King of Kings
okay haha
who is your most favorite creator
and what is your most favorite skin on mapskins
Doge
Crauzer <3, he taught me a lot of things about Moddeling, and he has made countless of awesome skins
My most favorite skin on mapskins is non other than Dark Star Draven (by Crauzer), that skin, on that timme was on a new level itself, I was really amazed by how good the particles were.
King of Kings
Crauzer senpai notice doge
if you had a choice, would you marry crauzer, or would you just go ahead and marry crauzer?
Doge
I would make a chroma
King of Kings
oh yeah right, you don't really have a choice here
what is your most favorite chroma on mapskins
Doge
I will simply go the asshole path, there aren't people who make better chromas than I do. But the best one I think I have made was Arcade Corki (The pink version), becasue I also made a new drawings on it 😛
The reason I think that there aren't people who know how to make chromas is because the only thing I see on their skins is Hue/Saturation tool on multiple layers, when I don't use Hue/Sat at all, I make precise cuts and try to create the best fitting color scheme on the skin that is possible.
King of Kings
you got the most downloaded chromas on the site after all
King of Kings
that's one way to reach Legend 🙂 kinda Ironic 😛
Doge
😀
King of Kings
are you single and looking for a girlfriend?
Doge
HeyGjurls 😉
Yea, looking
😀
King of Kings
do you have any mapskins crush?
Doge
Nope. But there is one I have in mind 😉 , not from mapskins tho.
King of Kings
pokemon sun or moon
Doge
definitely moon
Darkness ❤
King of Kings
I guess that's all for this interview. do you have anything to add up which I missed?
Doge
CHECK OUT https://mapskins.com/author/lolsabre/
runs
Anyways, thanks for interviewing me
Have a nice day
King of Kings
Thanks doggie ❤
My name is Lexianna, and this was all for Mapskins Weekly #19. We hope to see you next time!